🔴 Attention DTC E-commerce Owners!!! Tired of Low sales, Stuck in scaling your E-commerce brand?
🔴 Attention DTC E-commerce Owners!!!
DISCOVER HOW TO GET AS MANY CUSTOMERS AND SALES AS YOU CAN POSSIBLY HANDLE WITH FACEBOOK ADS, GUARANTEED!
The ONE Thing That Has Been Missing In all Your Marketing Campaigns And
How It Can Help You Crush Your Competitors And Dominate Your Market
Dear E-commerce Owner,
If I'm not mistaken, you're the kind of person who really wants to scale his brand beyond 6,7 or maybe 8 figures.
But after spending countless dollars and hours into your business…
you're not seeing the results you hoped for.
You might feel like you're doing everything right, but the sales aren't coming in…
You're trying new marketing strategies, but nothing seems to be working….
You're constantly tweaking your website and product offerings, but customers aren't biting…
It feels like you're stuck in a never-ending cycle of frustration and disappointment…
I can understand the feeling and pain that you are going through right now…
Why?
BECAUSE 6 YEARS AGO I WAS IN THE SAME SITUATION
I was also spending hours and burning dollars to get sales… but I wasn't able to find out what the heck I am doing wrong…
Let me tell you why this happens to us e-commerce guys…
Because every agency and guru out there is hiding the actual secret…
They all talk about, Ads, CTR, CPM, and ads strategies, but never tell you the real game that is working for e-commerce giants…
Most of them just want you to be their retainer just to make some bucks…
Or some of them want you to buy their cheap course…
This is the same thing that happened to me 6 years back…
Before going further let me tell you a little bit about us
My name is zak and I am the founder of FastX Media, a 7-figure marketing agency.
Over the last 24 months…
Our team has managed Accounts with millions of dollars in ad spend and scaled many DTC brands beyond 6,7, or 8 figures.
We have worked with 15+ niches in the Ecommerce industry.
And look, when you have worked in so many industries with that kind of stuff..
You learn a lot…
You know exactly what works and what does not…
It does not come with some youtube tutorial or just a freelance guy pretending to be a guru…
I am talking about a team… who have tried and tested every method…
If there was a guy claiming to be the top media buyer… we have learned about his techniques…
If there was any rumor about any Facebook ads techniques… we have haunted it down…
Our team's experience is deep…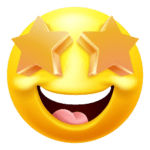 AND HERE ARE OUR CLIENT's WINS
🔒 100% PRIVACY. No Games, No Spam.​
After testings and running my own business, I have learned the basic mechanism and how things are working in e-commerce…
And you'll be surprised to know that it's not some special Ads manager or ads backend techniques…
Don't get me wrong here, yes Facebook and google ads should have proper structure and strategy…
But it's not all…
There are some basic foundations of marketing that you need to align to make your brand successful…
FORGET EVERYTHING YOU HAVE HEARD ABOUT FACEBOOK ADS
Understand what is the first thing that you need, To sell products to your customer…
And here is what I have experienced in the last 4 years…
The first thing that you need to care about in your DTC e-commerce brands is to craft an Unbeatable Offer…
Offer is How much value you are offering and how much is your price…
The way you sell, and the way you align your pricing, decide whether your products are going to sell or not…
If you have crafted your offer perfectly…
This is something unbeatable that your customer can not refuse…
Our method of crafting offers is so powerful that it keeps our competitors up at night.…
it drags the customers by the throat and forces them to buy…
This is the first and major thing we improve in the businesses…
Let me be honest with you… By only adding our unbeatable offer… we have scaled brands 5 to 6 and 6 to 7 figures…
You have been lied to all your life and all these gurus freelance guys have told you to optimize your ads and improve ads strategies but the truth is…
No matter how well you optimize your ads…
If your audience thinks your price is more than the value you are offering
They'll never buy…
Your customers only buy if they think your price is way too low than the value you are offering…
Your landing page, your all Ads creatives, Ad copies…
All these major areas should be covered with unbeatable offers…
And I can understand that if you did not know about it…
It's not your fault…
JUST HAVE A LOOK AT SOME MORE CASE STUDIES
🔒 100% PRIVACY. No Games, No Spam.​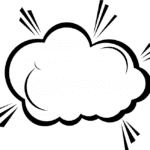 I KNOW WHAT YOU ARE THINKING
Is it the only thing that we did to make these brands so much successful?
Of course A big No.
We have improved landing pages, written ad copies, planned complete Ads strategies, Designed creatives, and edited their videos…
But on top of that, we have crafted unbeatable offers for these brands…
We do all these things in such a way that…
Every major part of marketing forces the customer to just buy…
This is the power of an offer if it is unbeatable…
HOW TO FINALLY OVERCOME YOUR ECOMMERCE SCALING CHALLENGES AND TAKE YOUR BUSINESS TO THE NEXT LEVEL WITHOUT SACRIFICING YOUR PROFIT MARGINS
If you are reading this letter, it means we are still accepting new clients. February's free slots are almost gone. 
We'll show you on the call how you can scale your brand and how we can help you. 
1) Research, offer & Plan of action:
After the call, if you are ready. We deep dive into your brand and targeted market. Create a plan of action. Craft an unbeatable offer. Give you the content guidelines that we needed.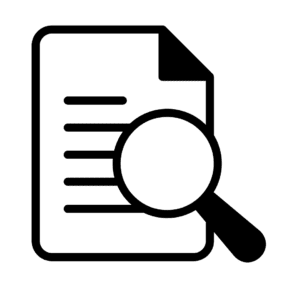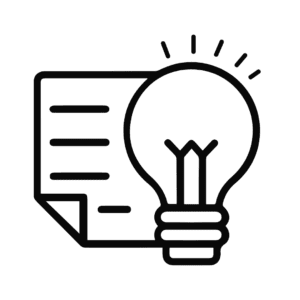 2) Creatives & Ad Copies:
We focus on creating eye-catching and persuasive ad creatives and copy that will grab the attention of your target audience and persuade them to take action.
3) Getting Website Ready:
We analyze your website and find out where we can improve your conversion rate. Improve your design and landing page copy as well.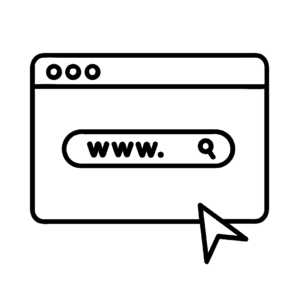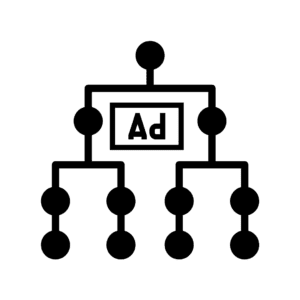 4) Ad Structure and Campaign Strategy:
We employ a strategic approach to ad campaigns, with a focus on identifying your target audience, creating segmented campaigns, and tracking performance to optimize and improve ad delivery and reach.
5) Scaling the Ads:
As your business grows, we will work with you to scale your ads to reach larger audiences, while ensuring that your ad campaigns remain profitable and effective. Our goal is to help you achieve long-term success and maximize your return on investment.

🔒 100% PRIVACY. No Games, No Spam.​
🔒 100% PRIVACY. No Games, No Spam.​
So your probably still thinking about why you should book this call…
Okay, let me ask you a simple question…
Just imagine…
You have got a chance to sit with your competitor who is already exploding sales in your industry…
And he is going to reveal his secrets…
Would you like to miss this opportunity?
No…
Now Think you have a chance to get on a call with an expert who is not handling a single account …
In fact, he has made successful dozens of DTC owners in many industries…
And we know you are going to be impressed with the plan that we are going to give you…
You might want to become our client and have a team to execute this lethal plan…
And in case if you don't become a client… It's 1000% Fine… No hard feelings…
But you'll be still left at the meeting with an outstanding roadmap that other gurus and freelance guys charge hundreds and thousands of dollars…
Speak soon…
🔒 100% PRIVACY. No Games, No Spam.​
Are you ready to take your brand to the next level?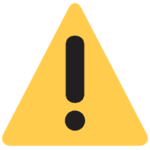 Disclaimer (this is only for you if):
You have at least $2k+ Ads spent
You are running an E-commerce business.
You are not selling products in these industries: Gambling, Betting, CBD Companies, MLM Companies, Sports Betting, Forex, and Lingerie Stores!
You are willing to build a successful business.
Urgent message:
Our Facebook Ads service is in high demand and we only take on 5 clients a month. This is to ensure that we can deliver measurable results for each client and provide the highest level of service.
If you're serious about scaling your business with paid advertising, act fast and secure your spot before our schedule is full."
🔒 100% PRIVACY. No Games, No Spam.​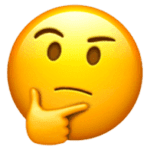 Frequently Asked Questions
The longer you wait, the harder it will be, You know what needs to be done, you'll never know unless you hit that damn button.
🔒 100% PRIVACY. No Games, No Spam.​