The e-commerce industry is a dynamic one, with consumer tastes, technologies, and trends changing all the time. Businesses are preparing to take advantage of new e-commerce niches that provide growth and profitability as 2023 draws closer. In this piece, we'll examine the top e-commerce markets to keep an eye on in 2023 and discuss why FastX Media is the ideal social media marketing agency to get a advice.
2023 E-Commerce Niches to Watch
Eco-Friendly and Sustainable Products
Eco-friendliness and sustainability are no longer merely catchphrases; they increasingly play a crucial role in influencing customer decisions. Sustainable, ethically sourced, and environmentally friendly products are becoming increasingly popular. This market offers a lot of potential, from eco-friendly clothing to reusable and biodegradable goods. FastX Media offers customized social media marketing tactics to help businesses in this area successfully navigate the world of sustainable e-commerce niches.
Well-being and Health
The niche market for health and wellbeing is still expanding remarkably. There is an increasing demand for workout equipment, natural and organic vitamins, wholesome foods, and other health-focused products as people's emphasis turns toward their overall health. Businesses may increase their exposure and return on investment by utilizing FastX Media's expertise in health and wellness e-commerce marketing.
Personalized and Tailored Items
The demand for individualized and personalised goods is growing in a time when people value uniqueness. Businesses offering distinctive, made-to-order products are flourishing. Their offerings range from personalized home decor and gifts to customized garments and accessories. FastX Media is adept at creating social media campaigns that connect with the target market for this niche because they recognize the value of personalisation.
Equipment for Remote Work and Home Office
Equipment for home offices and remote work is in high demand due to the work-from-home movement. This sector includes electronic gadgets that boost productivity, premium office supplies, and ergonomic furniture. Businesses can take advantage of this expanding market by utilizing FastX Media's expertise in digital marketing.
Electronic Devices and Attachments
Customers are always searching for the newest devices and accessories, and the IT sector is always changing. This market provides firms a lot of money because it includes wearable technology, gaming peripherals, cellphones, and smart home appliances. Agile social media strategies can be created by FastX Media to keep businesses ahead of the curve because they are aware of how quickly the tech industry is evolving.
Why Social Media Marketing Is a Strength for FastX Media
FastX Media is the best option available for companies looking to dominate the social media landscape. This is the reason why: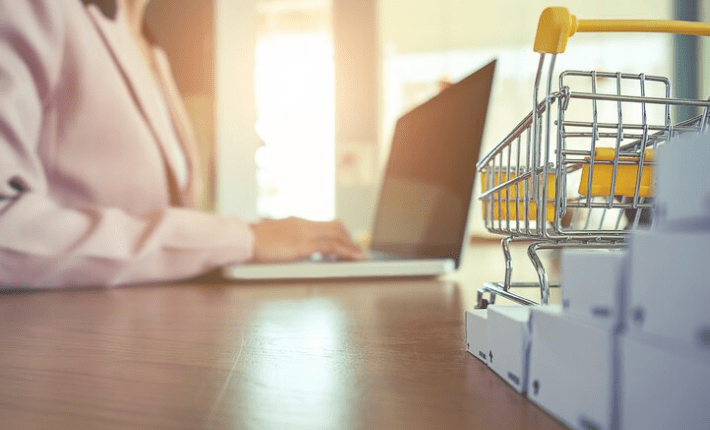 Proficiency and Background
With a staff of knowledgeable and accomplished experts that are aware of the subtleties of social media marketing, FastX Media can brag. With years of experience, they are able to advise firms on what works and what doesn't, enabling them to make the most of their knowledge.
Customized Approaches
FastX Media rejects the idea of universally applicable solutions. They collaborate closely with each customer to create unique social media marketing plans that complement their target markets and particular company objectives. This customized strategy guarantees the efficacy and efficiency of your marketing initiatives.
Making Decisions Based on Data
Data is king when it comes to social media marketing. A major focus of FastX Media is making decisions based on data. They make real-time adjustments, monitor campaign effectiveness, and guarantee that your marketing budget is being used effectively by utilizing analytics and insights.
Mastery of Various Platforms
Different platforms are needed for social media marketing by different firms. FastX Media is proficient across a wide range of platforms, including LinkedIn, TikTok, Instagram, and Facebook ads manager. Their all-encompassing strategy guarantees that your brand reaches your target market wherever they may be.
Original Content Development
The foundation of a successful social media marketing strategy is compelling content. Our in-house team of designers and content creators at FastX Media creates engaging content that connects with your audience and increases engagement and conversions.
Put ROI first
FastX Media is aware that a high return on investment (ROI) is the ultimate objective of any marketing campaign. They put in a lot of effort to raise your internet visibility and conversion rates so you can get a real return on investment.
Constant Assistance and Modification
The social media world is changing, so what is effective now might not be so tomorrow. To make sure your brand is current and competitive, FastX Media continually evaluates industry developments and modifies its strategy.
Conclusion
In conclusion, there are lots of chances for firms to succeed in the top e-commerce niches for 2023. With its knowledge, experience, and data-driven strategy, FastX Media is the perfect partner to help your company succeed in social media marketing. Regardless of your e-commerce business, wellness center, or sustainable brand, FastX Media can customise social media strategies that work in this digital age. In 2023, when navigating the e-commerce world, think of FastX Media as a reliable ally to help you accomplish your marketing objectives. We have compiled a free ebook that includes secrets to double the results and know how troubleshoot common issues & problems with Instagram & Facebook ads.
Image Source: Free to use under the Freepik